News
2017 JCI World Congress Awards
Great Achievement and Big Congratuations to our Project Teams!
Our 2017 Adminstrative Handbook is released, please download here NEW
Our 2017 Prospective Member Handbook is released, please download here NEW
Our Inaugural Ceremony with 130 Guests
Like flowers blooming to reach their full potential, the 2017 Hong Kong Jayceettes Board of Directors led by their charismatic President Do Do So commenced the year by attaching pompoms to a ribbon, signifying a brand new Jayceettes year of connecting like-minded ladies to push boundaries and break barriers.


Held in the Grand Ballroom of Royal Plaza Hotel, Mongkok, more than 130 members, partners and overseas guests attended our Inaugural Ceremony on 8th January. A solemn and respected Installation of President Do Do and Board of Directors was carried out by JCI Hong Kong President Teresa Poon and Hong Kong Jayceettes Honorary Life President Jennifer Yu, witnessed by Hong Kong Jayceettes Past Presidents and National Assigned Executive Officer Steve Siu.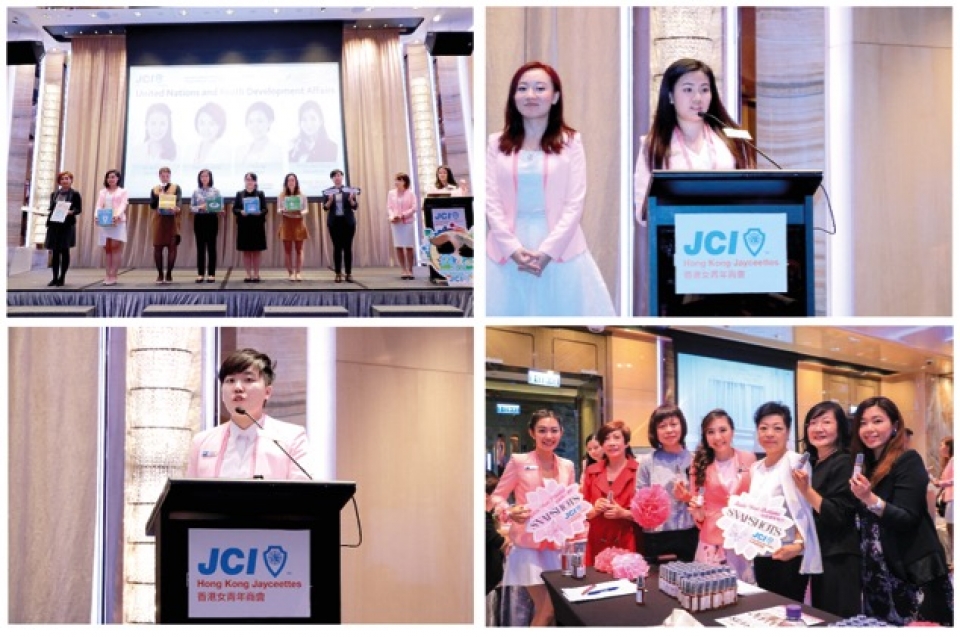 UN SDG Project Presentation, ASPAC Promotion by International Affairs, Limitless Asia -- A Leadership Development Project, and introduction of SNAPSHOTS and Jayceettes Charisma Hand Cream by our Public Relations Team.